Forthcoming Concert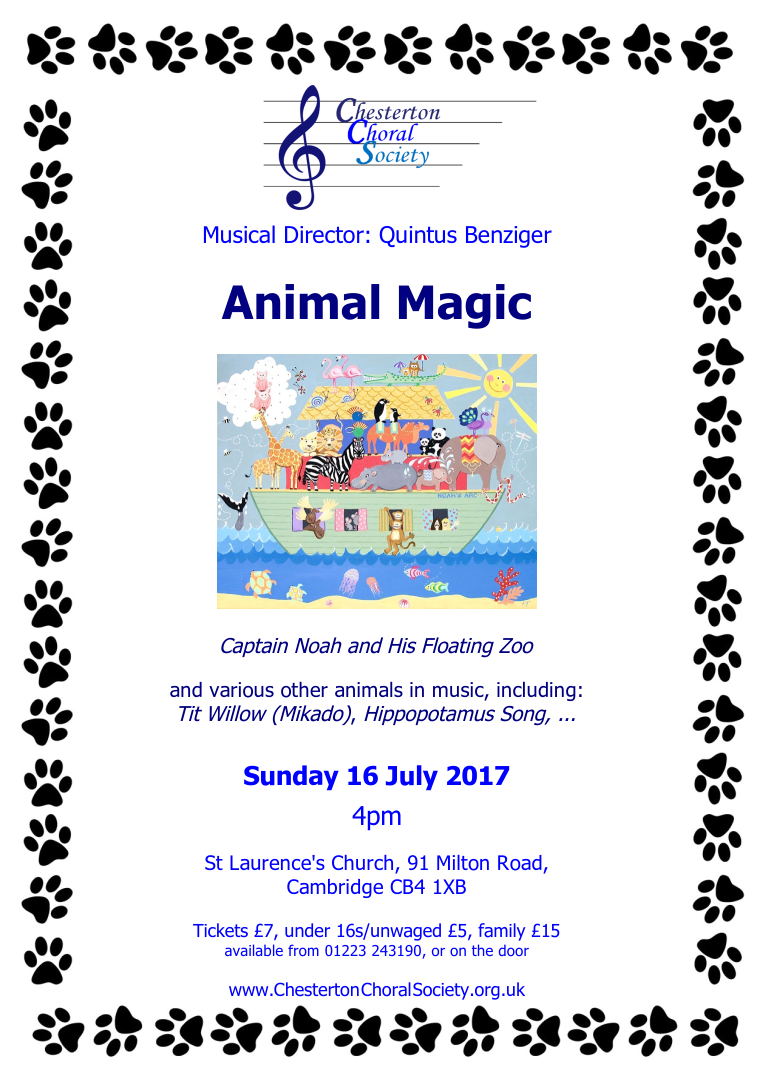 Sunday the 16th of July at 4pm at St Laurence's Church. The concert is themed "Animal Magic" and includes a variety of songs about … our legged/winged/scally friends of all sorts!
Some Past Concerts
2017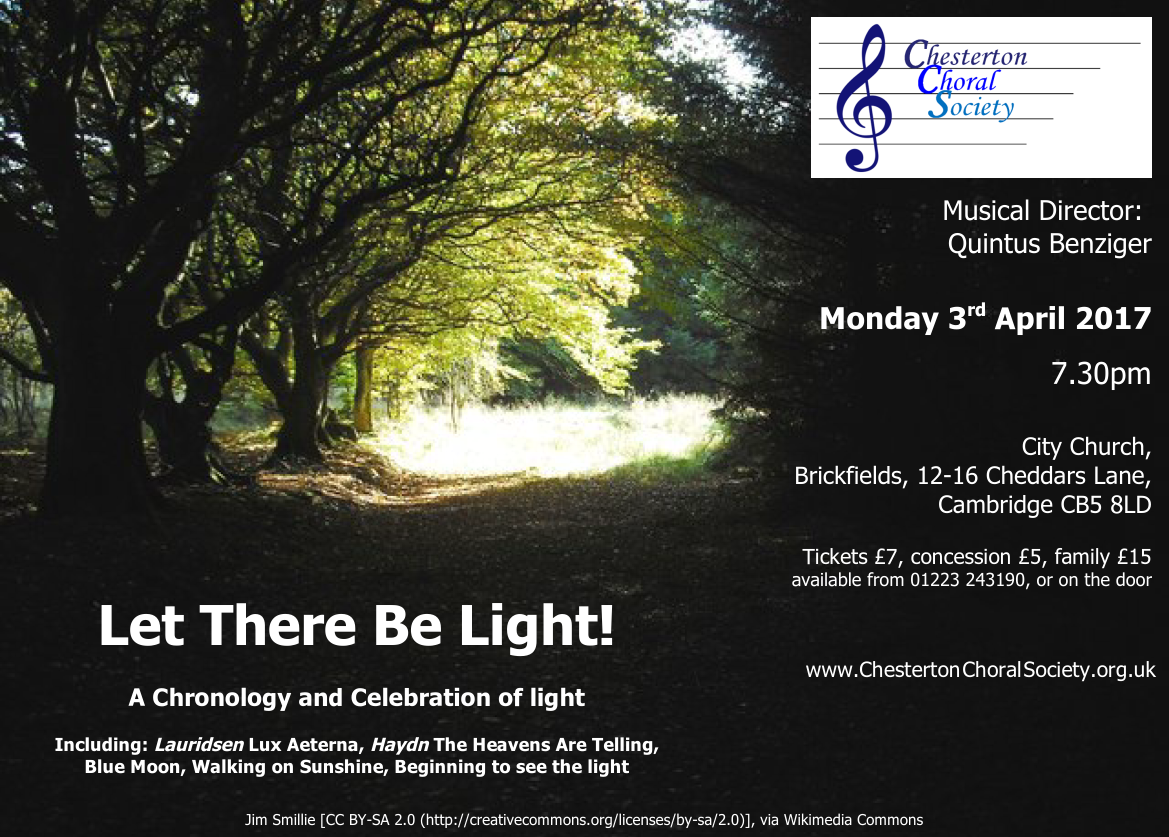 Let There Be Light –  3 April 2017
Included a wide range of pieces from Lauridson's Lux Aeterna and  Haydn's The Heavens are Telliing through to Walking on Sunshine (and beyond!)
2016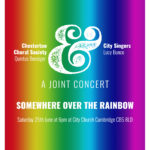 Over the Rainbow – 25 June 2016
Joint concert with City Singers, a children's community choir
Andrew Carter – Benedicite
Burns – My love is like a red red rose
Beatles – Yellow Submarine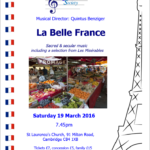 La Belle France – 19 March 2016
Duruflé – Requiem
Fauré – Cantique de Jean Racine
Schönberg & Kretzmer – Les Misérables
2015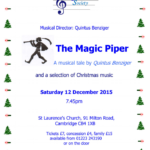 The Magic Piper – 12 December 2015
Quintus Benziger – The Magic Piper
Words adapted from Browning – The Pied Piper of Hamelin,
Music adapted from Mozart – The Magic Flute
Vaughan Williams – Fantasia on Christmas Carols
Berlioz – The Shepherds' Farewell
Gruber – Silent Night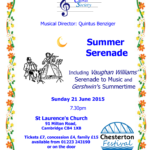 Summer Serenade – 21 June 2015
Part of Chesterton Festival!
Webber – Music of the night
Gershwin – Summertime
Fauré – Such a night (Pavane)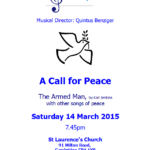 A Call for Peace – 14 March 2015
…
2014
…
Golden Jubilee – Handel Messiah – 12 July 2014
See more details